This blog focuses on trends in the technology industry and business in general.
My name is Jun Wong. I graduated from the University of California, Irvine for my bachelor's degree in Business Economics. I got my MBA at the University of Texas at Austin, McCombs School of Business. I am passionate about technology and strategy.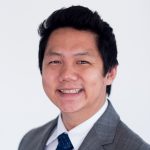 Disclaimers
All views expressed on this site are my own and do not represent the opinions of any entity whatsoever with which I have been, am now, or will be affiliated.
All content of this site is for informational or entertainment purposes only. I make no representations as to the accuracy or completeness of any information on this site or found by following any links on this site. You should not construe any information on this site as professional advice.
This site and the content contained in and disseminated from this site are provided "as is," "as available," and without warranty or representation of any kind, either express or implied, including but not limited to the implied warranties of merchantability, non-infringement, accuracy, and fitness for a particular purpose. You assume the entire risk as to your access to and use of this site, and your selection and use of any content obtained through or from this site. I make no warranty or representation that your access to and use of the site or the content will be uninterrupted, virus-free, error-free, or completely secure. You are solely responsible for any damage to your computer system hardware or software, or for any loss of data or other damages, relating to your access to and use of this site or the content of this site. No advice, information, or content, whether oral or written, obtained by you from, through, or in connection with your access to or use of this site or the content, will create or provide any warranty or representation on the part of myself.
Contact Form